December Monthly Favorites
Jenny, Liz and I were all three spoiled this Christmas by friends and family alike. Here's a brief recap of just a few of our faves!
1.Cold feet aren't sexy – and Liz got some new slippers she loves! *(That yes - she found through Katy Roach!)


2. A big part of meal prepping at my house includes browning some ground beef or turkey each week. This handy tool is perfect for that and also scrambling eggs. We're all big fans of Pampered Chef – the quality of their products cant be beat! We first saw this meat masher on Katy's Roach's IG (@livingmybeststyle) and when we saw that it was made by PC – we bought 3!!! I can say that I've used mine 4-5 times already.
Here is the post where Katy (Living My Best Style) mentions the "meat masher" along with other fun and functional "must haves".

3. Couch time is cozy time with this great throw. A steal for the price – its the prefect size, weight and an on trend leopard print looks very luxe on he back of the couch.



4. These Pretzel slims should not be legal! If you don't eat the whole bag in one sitting you have more willpower than I do!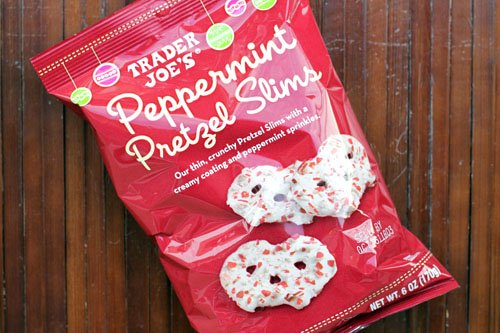 5. The perfect gift for anyone with pets, this very accurate portrait of our pups was a reasonable price for something so special.
6. If you struggle with dry lips - check this new product line out. I've tried them ALL and this "treatment" from UZ Beauty might just be the golden ticket. After taking Accutane my lips have never recovered. Seriously they are in a perpetual state of dry/peeling/cracking. This UZ Beauty Treatment is supposed to literally heal your lips and I must say I do think mine have improved slightly overall. I'm sold! Plus the angled applicator and mod packaging make me feel cool.
7. If fitness is part of your life – or if you need motivation to get started – these leggings will fit the bill! They're great quality – hello 2000+ reviews and a super price. Jenny got a pair and confirmed they live up to the Amazon hype and so now Liz and I have followed suit!
8. The only thing better than an awesome smelling candle is one given to you by a sweet #kitgirl. Jenn Braun – we love this scent and so does everyone who walks into our shop. Thanks for giving us all the "winter vibes" even through we're in Florida!
9. This projector has already helped us make some wonderful backyard movies night memories.
As you can see – it pays to be a good #kitgirl! Santa was very generous with us in 2019. And you know we've got goals to be even better in 2020!
We'd love to see what was under your tree – please share your favs with us here or on Instagram. Inquiring minds want to know!
Cheers to a wonderful 2020!
Hugs – Jessica
Team KIT