2020 Holiday Gift Guide
I won't start this blog off with some trite comment about how we can't believe another Holiday Season is upon us – that sentiment sort of goes without saying. Ready or not we are off again on that (mostly) joyous sleigh ride that catapults us straight from Halloween into the New Year. And showing your love and affection through gifting to family and friends has long been an integral part of this ride! I enjoy the process of finding "just the right thing" for the ones I love and I'm on the lookout all year long for better than average gifts. And….. because some of the other elves have told me there are those of you who DO NOT like to shop I've made a list of some of my most special items in the hopes they can be helpful to you!
Pencil Perfect

Here at Team KIT we're all about some great pencils. Although Jenny and I used to reach for pens Liz finally converted us to the world of graphite. And now we seem to all fight for the pencils AND the sharpener. I think the satisfaction of sharpening a pencil cannot be beat! We've tested quite a few over the past year and our fave is one I originally picked up in a London Bookstore. They are Palamino Blackwings # 602. Pricey at $2.00 each – but they are SO nice. They lead is a bit darker and shows up nicely on the page, they sharpen like a dream and write so smooth. Plus, they have an eraser that comes off really clean –doesn't leave marks or residue on the page and its got a unique shape that just makes them look and feel elevated!
You can find them on Amazon in a variety of colors and they'd make a great gift for a planner friend, a teacher or even tucked inside your kiddos stocking.

Snacks for the Stocking

It's fair to say that everyone loves to snack! And we are no exception to the rule! However we do try and plan ahead (see what I did there) to have "reasonably" healthy snacks around the office so we don't dive face first into a bag of peanut butter M and M's. These Larabar minis satisfy the "hangry" without breaking the nutritional bank. We love the peanut butter inspired flavor and the portion control is a must.

They'd be a fun stocking stuffer as well as an "add-on" gift topper (much better than a bow!) or paired with a gift card for a co-worker, neighbor or delivery person.

Rocks my Socks - Literally!

Okay – this might seem like a STRETCH – to spend so much money on SOCKS. But hold your judgement. These Bombas socks are simply the BEST no show socks we've ever tried. We ALL Love them. Ever have that problem my mom refers to as "your shoes eating your socks"? With these you simply WON'T. Promise!
Even if you splurge on just one pair – they would be great for anyone who wears tennis shoes/slip ons. They are that good! Side note – I did have one pair that formed a hole in the toe and when I reached out to Customer Service they were a dream to work with and made a replacement for me asap. I wear the same few pairs on regular rotation and have had no other problems.
For the VSCO Girl in us all
If you don't know what this means - you're not alone. I had to google it the first time I heard this phrase. But, let's be real - I want all the things on a VSCO girls shopping list - starting with a HydroFlask. These water bottles have large capacity options (appreciate that hydration encouragement!) and a lifetime warranty. Not to mention...they have a bunch of colors and design - and they are just stinkin' cute!
For the Home Chef

For all the cooks in your kitchen, these collapsible colanders are the bomb! I used to HATE how much storage room colanders took up in my kitchen and no matter how neatly you try and stack them they always look a mess. These work great and look tidy. Super simple but a gadget they will use for sure!
A gift that only sets you back about $10.00 you could pair these with some nice pasta and a gourmet sauce for a "complete" gift. Or – add some cute kitchen towels and a new wooden spoon for the foodie in your life!

Best Gift Under $10.00

But the award for Best Gift Under $10.00 Goes To – this nifty AirPod Holder that fits on an IWatch Band. This little gadget might seem strange at first – but its incredibly handy! If you use your Airpods a lot then you know how very easy it is to misplace one! You remove them from your ears frequently throughout the day and inevitably set one down never to be seen again! And since the little suckers are white we find they blend in with countertops just enough that they can be hard to spot on a smooth surface. With this handy holster you always have a spot for them! And they don't fall out either. Well worth the price – these make a great economical gift and perfect stocking stuffer!



For the Perfect Party Pony
Gimme Beauty is approaching standard hair ties from a completely different angle. With specifics for hair type and hair color - as well as promises for no breakage, no creasing and a super firm hold - these are a major win.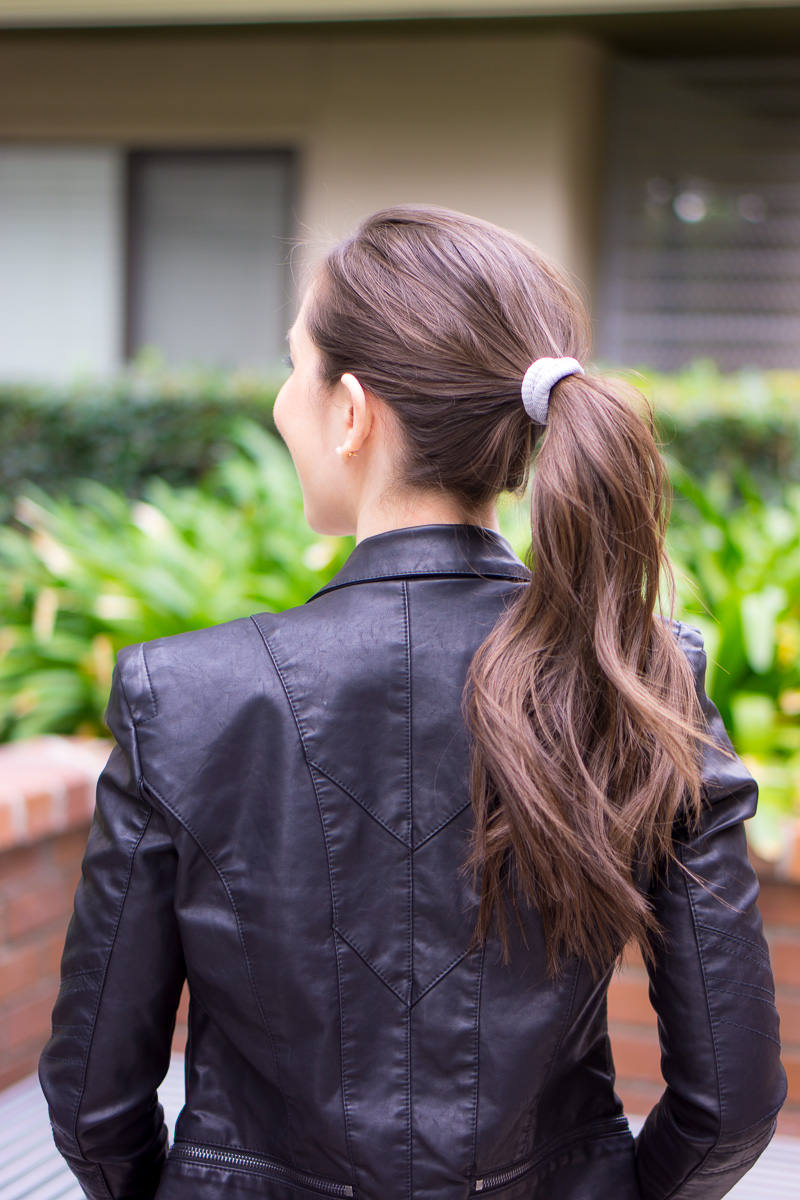 Makeup Remover Pads
Washing the makeup off your face at night can be a chore. But it's necessary for clean, clear, healthy skin – so we do it. Make up Wipes are tempting and convenient but honestly do not remove all the cosmetics and do a minimal job at truly cleaning the skin. These face halo pads are a better alternative – they remove ALL the makeup with just water. They are so soft on the skin (whereas those wipes tend to really tug – something you might not care about until after age 35 – but you should!) and you simply wash and reuse them time and time again. They come in packs of 3 so you always have a clean one and they dry quickly so you can travel with them as well
Press On Nails

"Sticking" in the beauty category here are two suggestions for the newest version of press-on nails. These things have come a long way baby! Although not as cheap as old school press on nails these talons look fab, stay on for days and are reusable! I was skeptical at first believe me – but they actually work. The Static Nails are the ones we've had success with in my house. But we've also heard great things about the Red Aspen Love brand too. There's a link below for BOTH.

For the bibliophile in your life here are a few ideas:
The Home Edit – A Great Gift for virtually all the women in your life. Either you're already an organizing junkie or you aspire to be – either way this book is total eye candy. So inspiring and fun to look at! Plus – it comes with several sheets of clear labels in the back. Ready to use on all those fancy bins and baskets we love to buy!
If you like the theme your gifts you could pair the book with a storage basket/bin or maybe a pretty roll of shelf paper to tie it all together.


Simple Abundance - I've mentioned before how much I like the book Simple Abundance - as well as the accompanying journal. It's a daily devotional book I starting working through about 2 years ago. Earlier this year I picked it up again and have since rekindled my love affair with it. The messages are timeless and presented before we were completely consumed with Social Media. Each day the messages ground me back to the present and give me a sense of peace and calm. I'm so excited there is an updated edition releasing this month and you better believe this is one gift I've already bought myself! The link below is for the new release and it would be a really thoughtful gift for a friend or relative.

A More Masculine Approach

Another nice idea for the sport guys in your life would be something from the Etsy shop Well Told. Described as Life Inspired Good and Gifts this Boson, Mass based shop has some really unique items with a more masculine touch. I've purchased several gifts and been super happy with everything. I bought three of the insulated tumblers with a map of Florida State University on them as well as some highball glasses also with maps etched on them. Each time the products arrived timely, well packed and in perfect condition. A wonderful opportunity to support a small, artisian business these more personal selections will be a standout gift!
And we certainly can't forget our Furry Friends!
Chicken Treats! These small crunchy treats are VERY popular with the 4 legged pups we know. Initially we bought a much more expensive version at a local pet shop. But these are way more affordable and the larger container lasts a while! Your dogs will thank you Christmas morning – we promise!


Another LONG TIME fave are these Hear Doggie toys. For the life of me I can't imagine why you don't see these toys everywhere! They are the best! They don't make an audible squeak – so your dogs can play away without that (sometimes) annoying squeak! I've bought many of these over the years and they hold up well. Love them!


The Must-Have Bralette

On the pricier side – this Free People Bralette has been uber popular for good reason. Its beautiful, super versatile and comes in a ton of colors. You can find it at Nordstrom, Free People and Bloomingdales just to name a few spots. Its $38.00 everywhere and would be a lovely and generous gift for your sister, a bestie. OR… put in the list for YOU!

Daily Rituals Clothing

Another suggestion for the gals on your list is clothing from the Amazon Brand Daily Rituals. Between the three of us here at Team KIT we've probably ordered like 15 pieces from this line. The quality is amazing. Very similar to what you find a Nordstrom in fact. The price point is good, the styles are a trendy take on classic wardrobe staples and the comfort can't be beat. Check this line for any if the females in your life.


The Gift that Keeps on Giving

If you're looking for a recurring gift – something in the subscription box arena we've got you covered. And this one would be a wonderful choice for anyone interested in incorporating essential oils into their life. The subscription box from Simply Earth is so well put together.
Each month you get all the ingredients, containers and extras you need to make 6 natural recipes. They also include recipe cards to follow and keep on hand for future reference. And perhaps best of all – they include cute little stickers so you can label your essential blends!
Subscriptions run about $40.00 but you can purchase one at a time as well as individual oils, diffusers and other accessories. Below is a picture from their website as well as a pic of a box I received earlier this year.


For the Starbucks Fanatic
AKA - most of the people in your life. Once of my favorite ways to tote my coffee is in a Starbucks cup. Their cups are durable, adorable and look oh-so-perfect on my desk. The holiday releases are always highly sought after, so if you're lucky enough to snag one next time you're grabbing a cup-o-joe, your bestie will thank you.